Helps to fight inflammation and enteritis
reduces pain and swelling of joints
Reduces the symptoms of osteoarthritis
Description
Several studies over the past decade have attributed shark cartilage's efficiency in treating osteoarthritis to a family of complex carbohydrates called mucopolysaccharides. Two members of this family, chondroitin sulfates A and C, have long been used by nutrition medicine practitioners to fight inflammation and enteritis. Further research has shown that naturally occurring forms of these compounds in shark cartilage are more effective than the synthetically refined mucopolysaccharides.
The chondroitin acts as an anti-inflammatory agent. As a result, Shark Cartilage can be useful for alleviating the pain and swelling from joint-related difficulties by reducing inflammation. Numerous controlled clinical studies have been conducted over the last three decades to examine the effects of Shark Cartilage-derived Chondroitin. It has been deemed to be significantly beneficial in alleviating the symptoms of osteoarthritis
MapleLife Shark Cartilage Capsules supports the development and maintenance of joints and bones, alleviates the pain and swelling of joints, and relieves symptoms of osteoarthritis.
Caution: Do not use if security seal is broken or missing. Do not use if seal is broken. Keep out of reach of children. Consult a healthcare practitioner prior to use if you are pregnant or breastfeeding. Discontinue use if you experience gastrointestinal disturbances, hypercalcemia or hypersensitivity to shark cartilage or its ingredients including glucosamine and chondroitin. Orally, shark cartilage can cause taste disturbances, nausea, vomiting, dyspepsia, constipation, hypotension, dizziness, hyperglycemia, hypoglycemia, hypercalcemia, altered consciousness, decreased motor strength, decreased sensation, erythema, peripheral edema, generalized weakness, fatigue, and decreased performance. It may also cause signs of acute hepatitis including low-grade fever, jaundice, yellowing of eyes, right upper quadrant tenderness and elevated liver enzymes.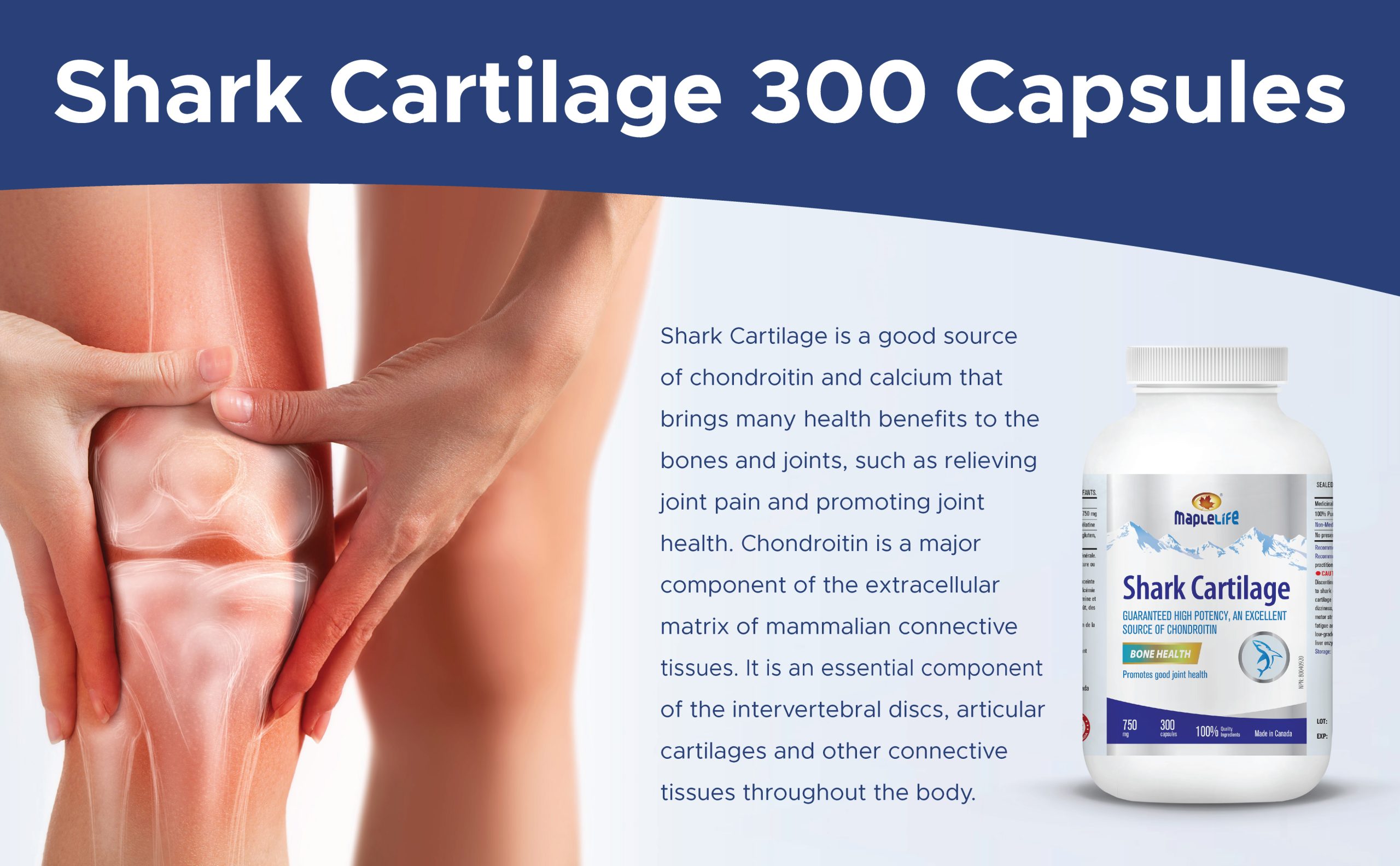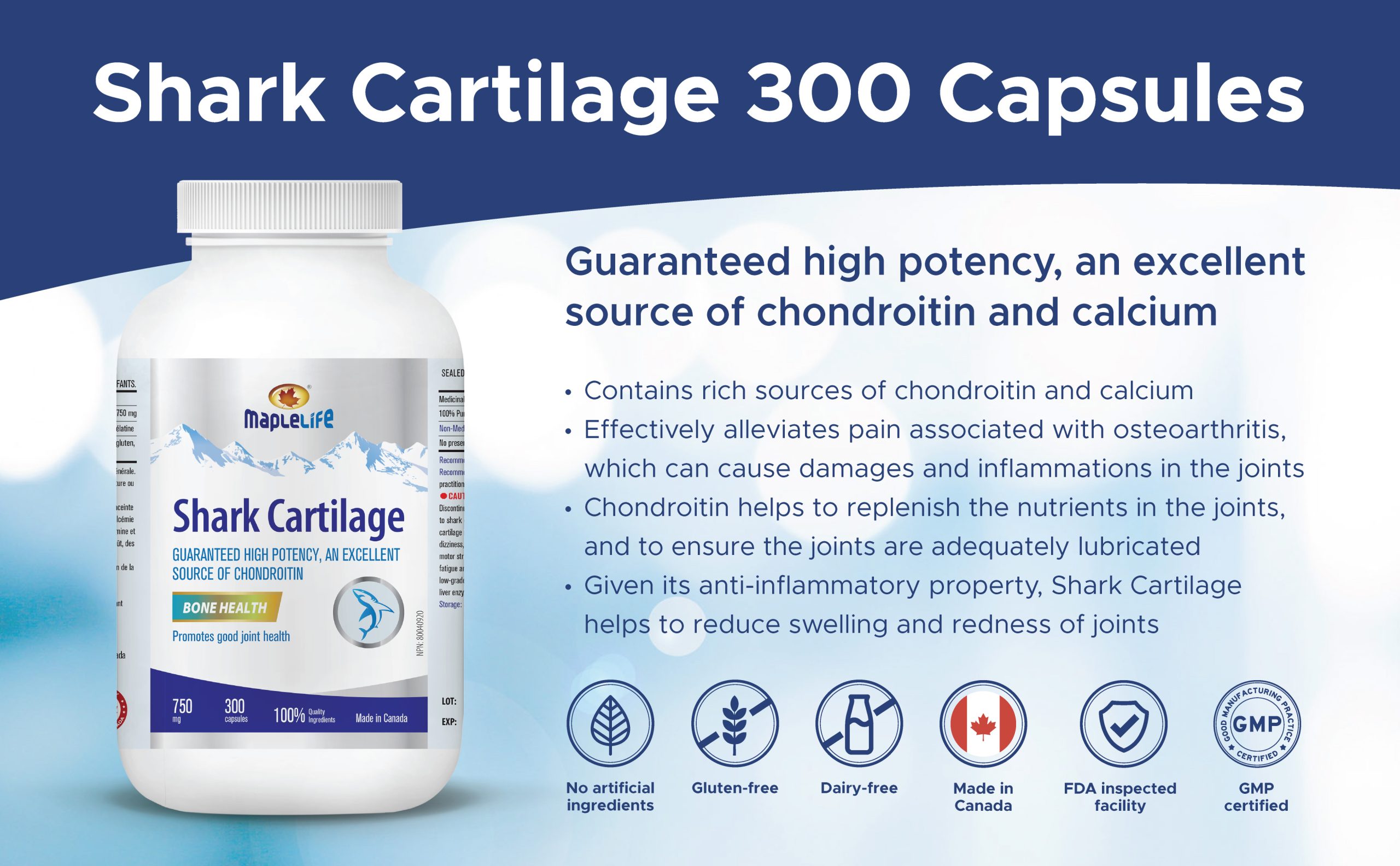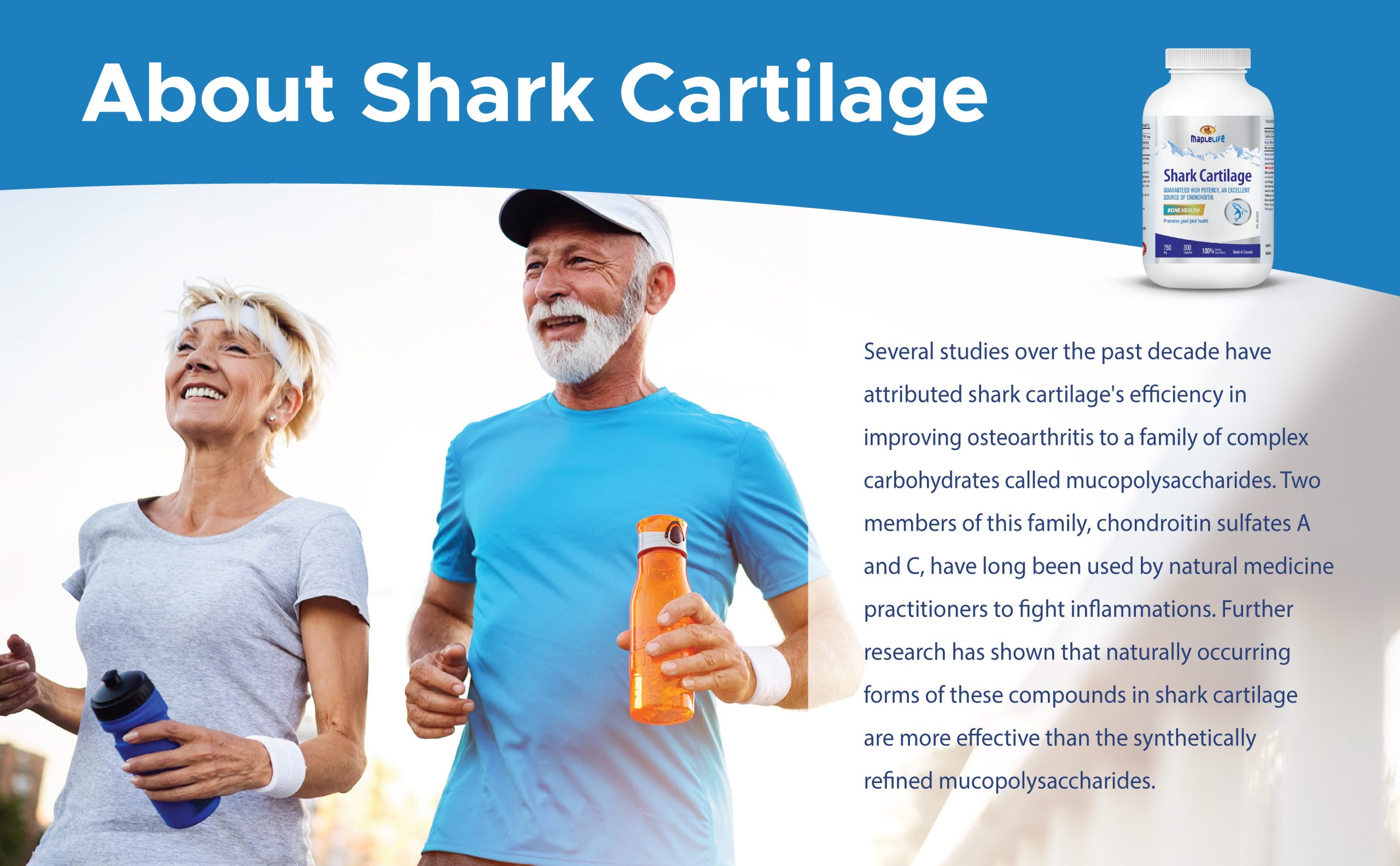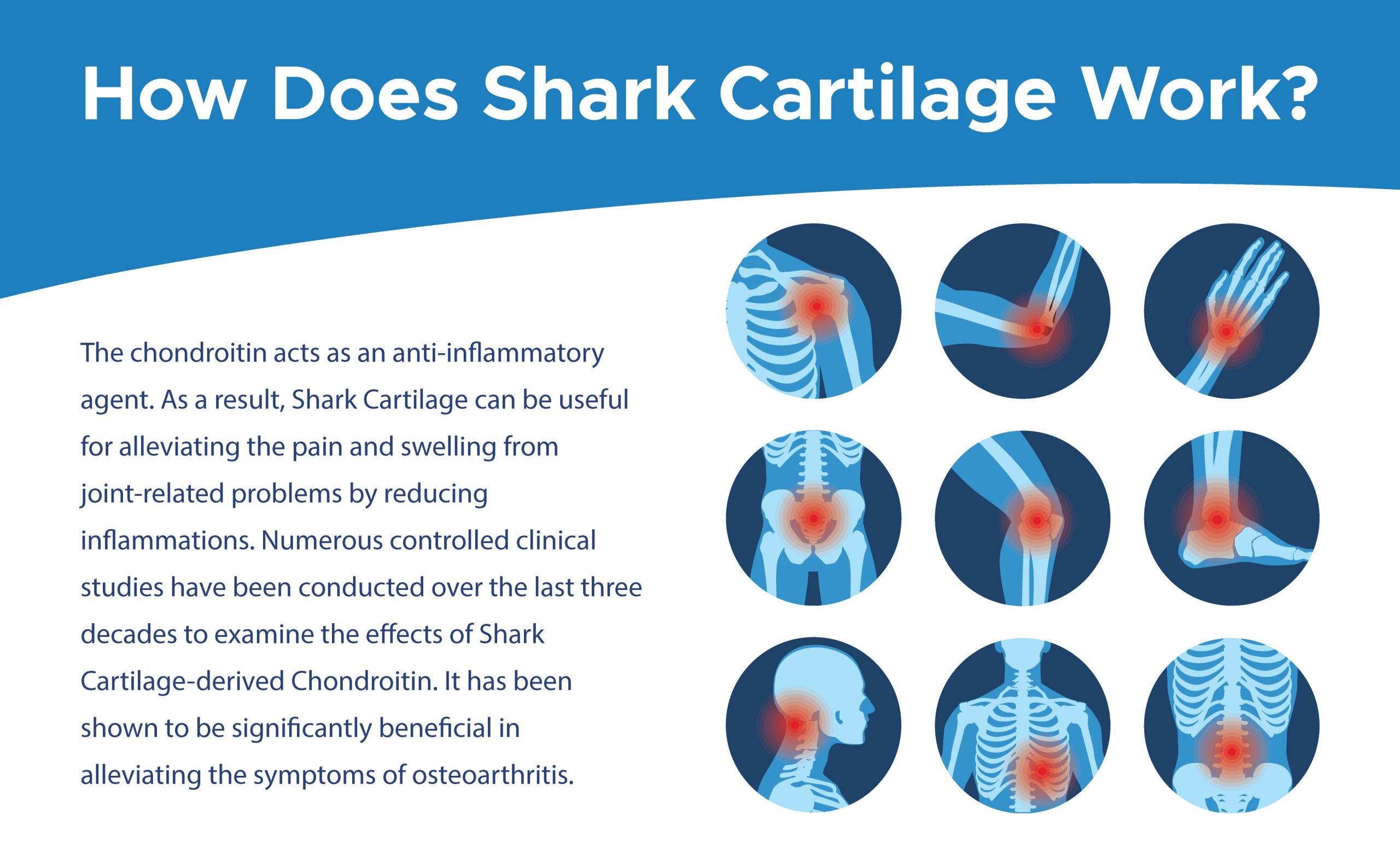 Reviews