Greens Powder- Natural Pineapple-Coconut Flavor
Description
Daily Green Boost – Greens Powder:
Containing a variety of greens from both the land and the sea, Active Green Pro Daily Greens Boost is the perfect companion for those who lack greens and fiber in their diet. Rich in each scoop, our 14 preferred premium ingredients include Beetroot, spinach, Broccoli, Carrot, Kale Powder, Ginger, coconut water and many more! These plants provide amino acids on top of superior antioxidant and detoxification properties. Unique in our advanced technology, our pineapple coconut flavor has a very delectable taste!
Active Green Pro Daily Greens Boost can be taken at any time of the day, given its greens nature. This product is perfect for vegans, vegetarians, or those who selectively seek the health advantages they can obtain from a plant-based diet. Due to its extremely low calories and as it is sugar free, it is an excellent tool for maintaining weight as well – yet still sufficient to provide an energy-boosting effect.
Active Green Pro Daily Greens Boost can provide just the proper nutrition you need every day while satisfying your craving for refreshing drinks!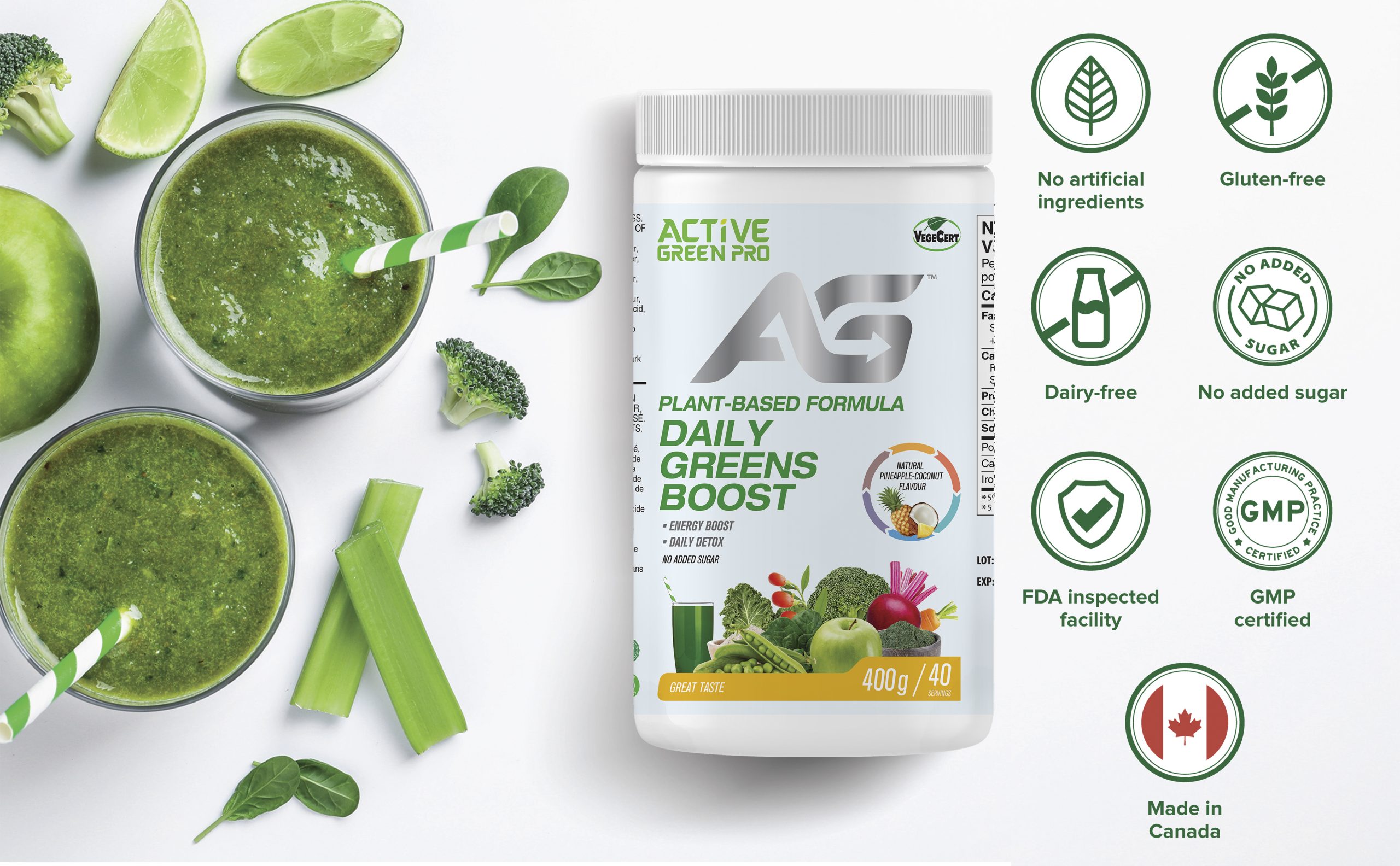 Reviews