Greens Powder- Fibre Boost Prebiotic+Probiotic
Description
DESIGNED FOR YOUR SPECIFIC DIGESTIVE NEEDS. Fibre Boost Prebiotic + Probiotic is made from organic inulin, organic acacia, and a very important probiotic strain – Bacillus subtilis. This special combination helps to promote enzyme and vitamin production while assisting the body with more proper digestion.
HOW ARE FIBRE AND PREBIOTICS IMPORTANT? Both fibre and prebiotics are essential to the body, especially in supporting digestive health. Given the fact that most of us do not have enough fibre content in the foods that we eat in our meals, a natural source of fibre is extremely helpful.
PREBIOTICS OVERVIEW. Prebiotic acts as food for our beneficial gut bacteria, which is also known as "probiotics". When probiotics get their fuel, they can then elicit their health benefits, such as smoother and more efficient digestion. When digestion health is at its optimal, it brings health in every system of the body like immunity and skin.
ACTIVE GREEN PRO FIBRE BOOST. This powder is 100% natural with no fillers, artificial flavours, sweeteners, colours, gluten, or sugar. Simply mix one scoop (8g) in your favourite food or beverages. It is also non-thickening, so it can be used in many beverages and foods – bake or cook with it, it's that easy!
 *Non-GMO, Organic, Gluten-Free, No sugar added, No fillers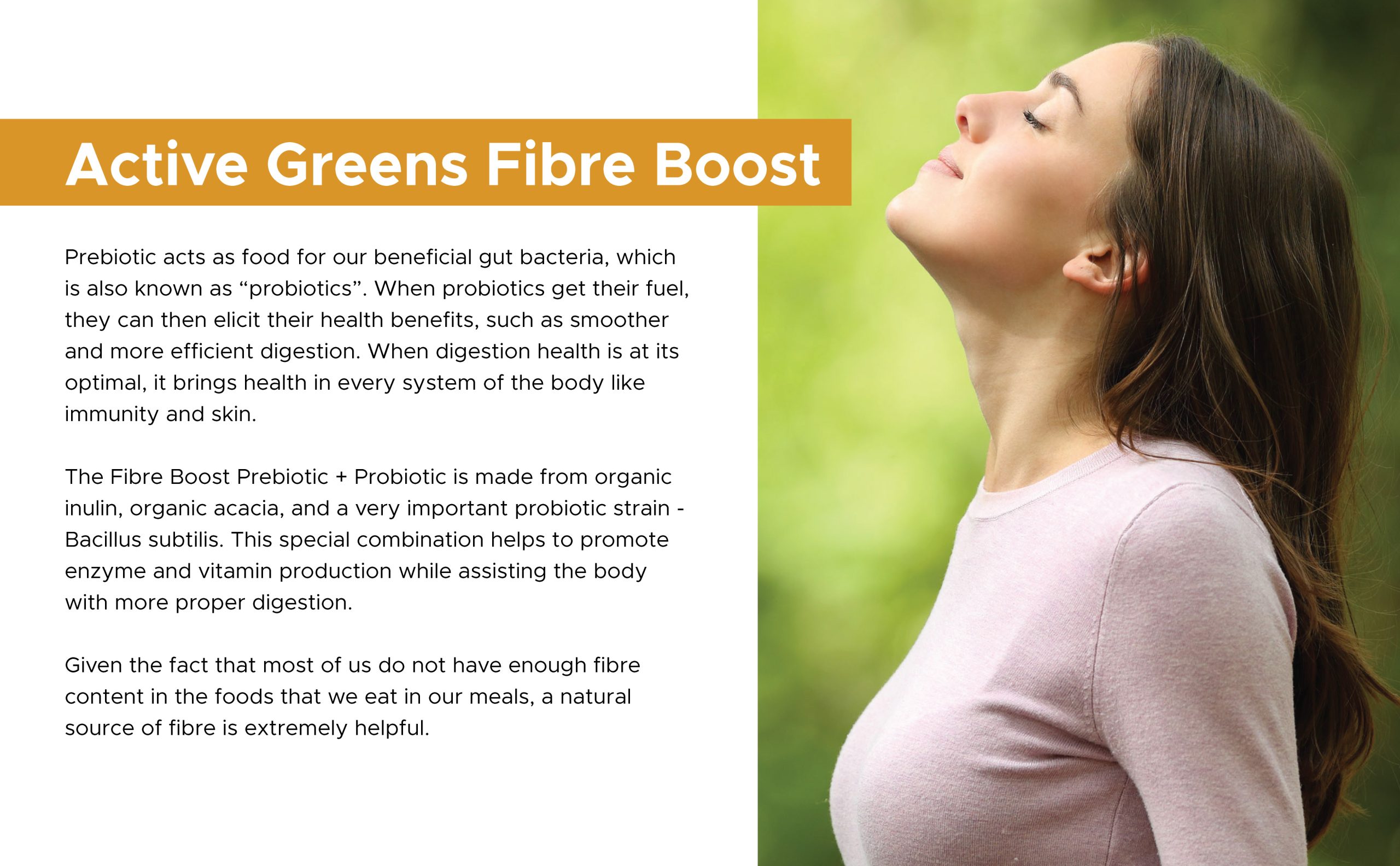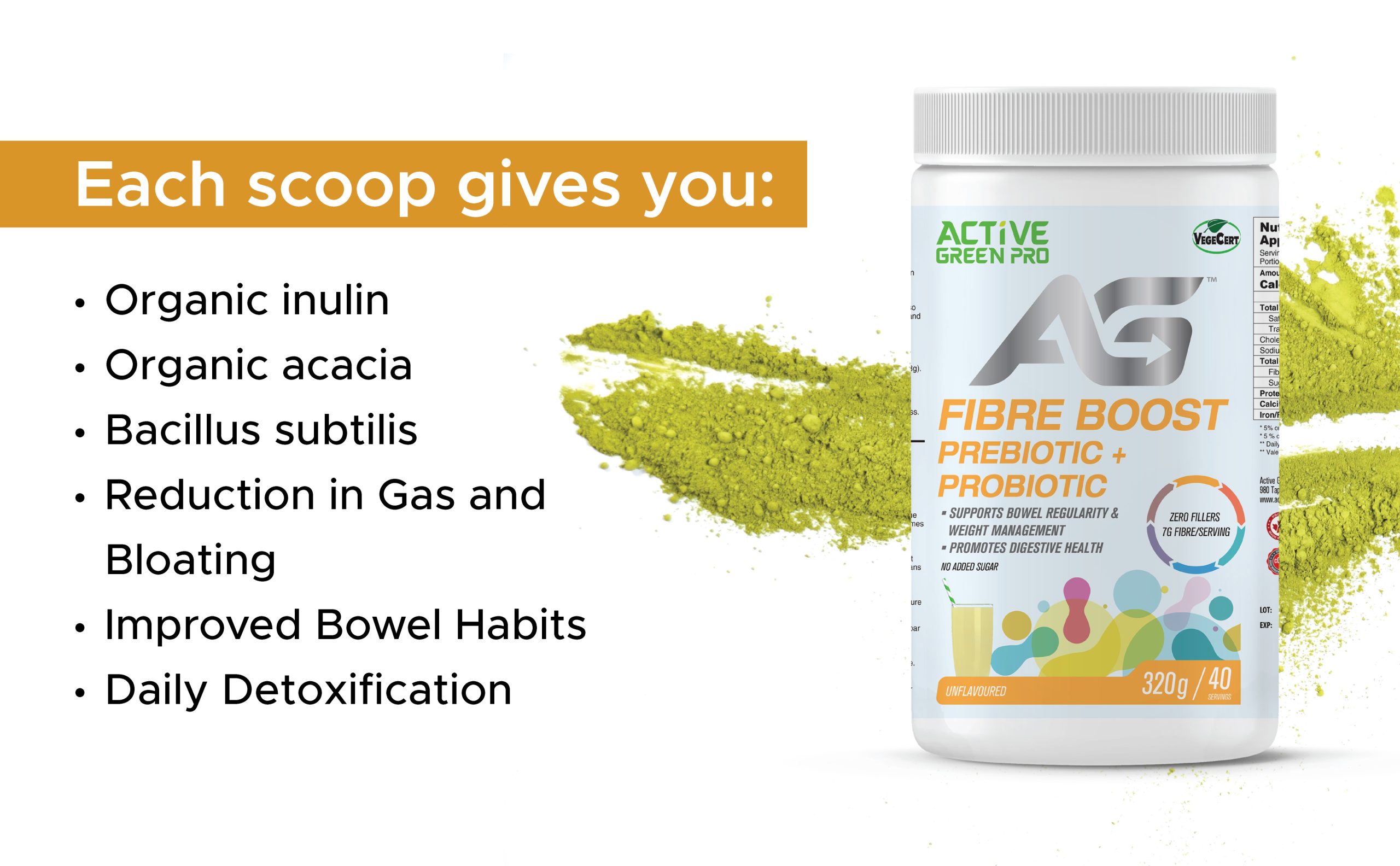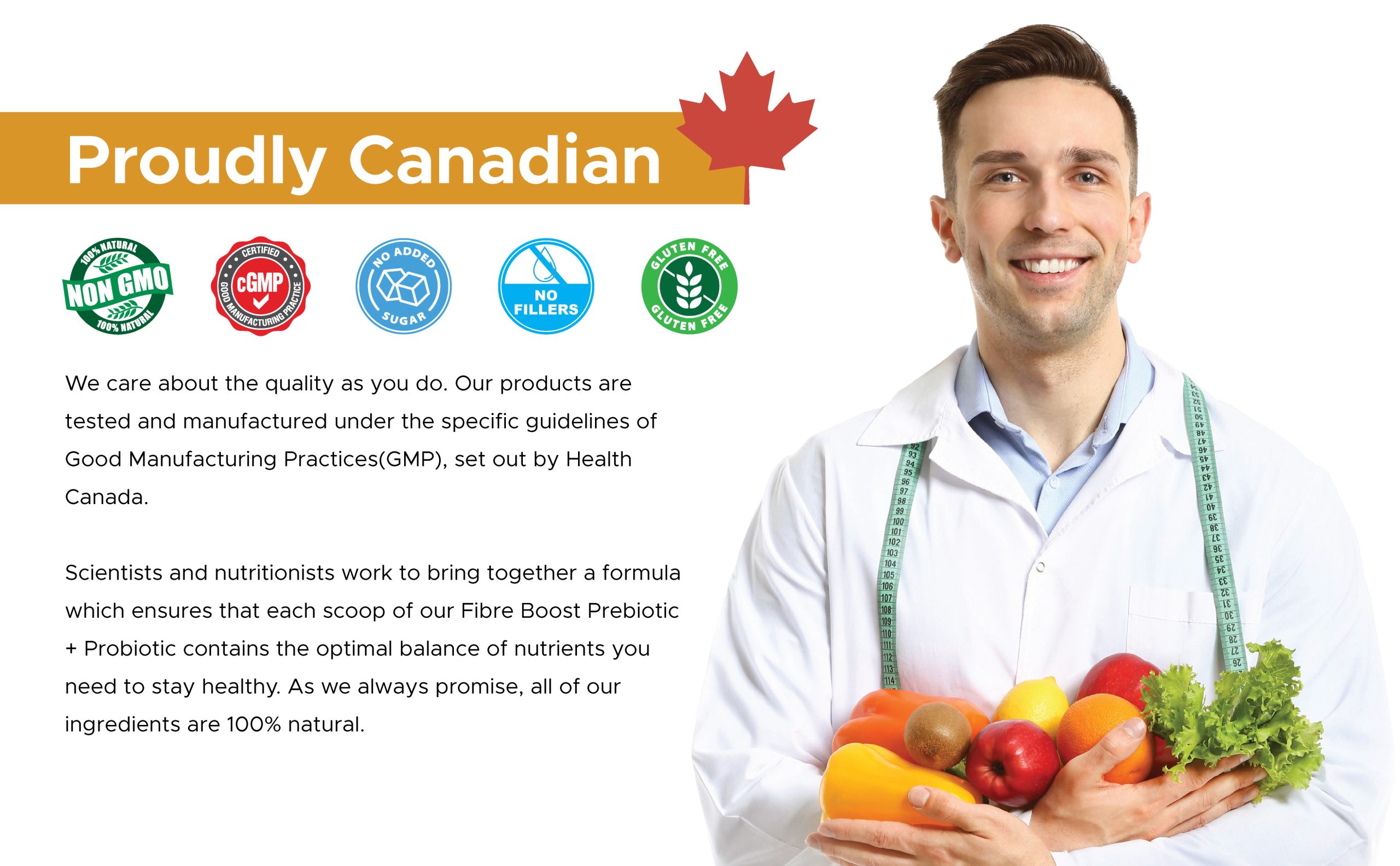 Reviews