Description
Active Green Pro Four Seasons is a functional series to help you reach different health goals! Each and every one has its own very specialized formula to bring wellness right to you. We don't want you to forget about your daily nutritional profile when you are looking to improve in other health aspects, Active Green Pro Four Seasons contain a base of greens to make sure you have enough fibers, antioxidants, vitamins and minerals.
We are constantly exposed to toxins in our environment, and via metabolism our body generates free radicals on its own – making our body a reservoir of harmful molecules in a long run. If you have a habit of alcohol drinking, smoking, eating a lot of junk or processed foods, or even have trouble dealing with
external stress: you need to support your body in detoxifying. If this situation goes on for a while, you may also experience gas, bloating, skin problems, fatigue, or constipation.
It is recommended to do detox regularly, with the right herbs and right greens – you can achieve this on a daily basis! In addition to good sources of antioxidants and amino acids, Active Green Pro Detox contains synergistic liver herbs and mushroom such as, Milk Thistle, and Cinnamon, along with a base of vegetables: to support functions of the liver and the digestive tract. This is a specialized formula for aid detoxification of the body, and to protect the body against oxidative damages caused by free radicals. This formula also helps to reduce elevated blood lipid levels in adults and relieve digestive disturbances.
Active Green Pro Detox is available in fruity natural pineapple flavor without any sugar or fillers added. With all non-GMO ingredients, we want to guarantee you a clean and safe formula to consume.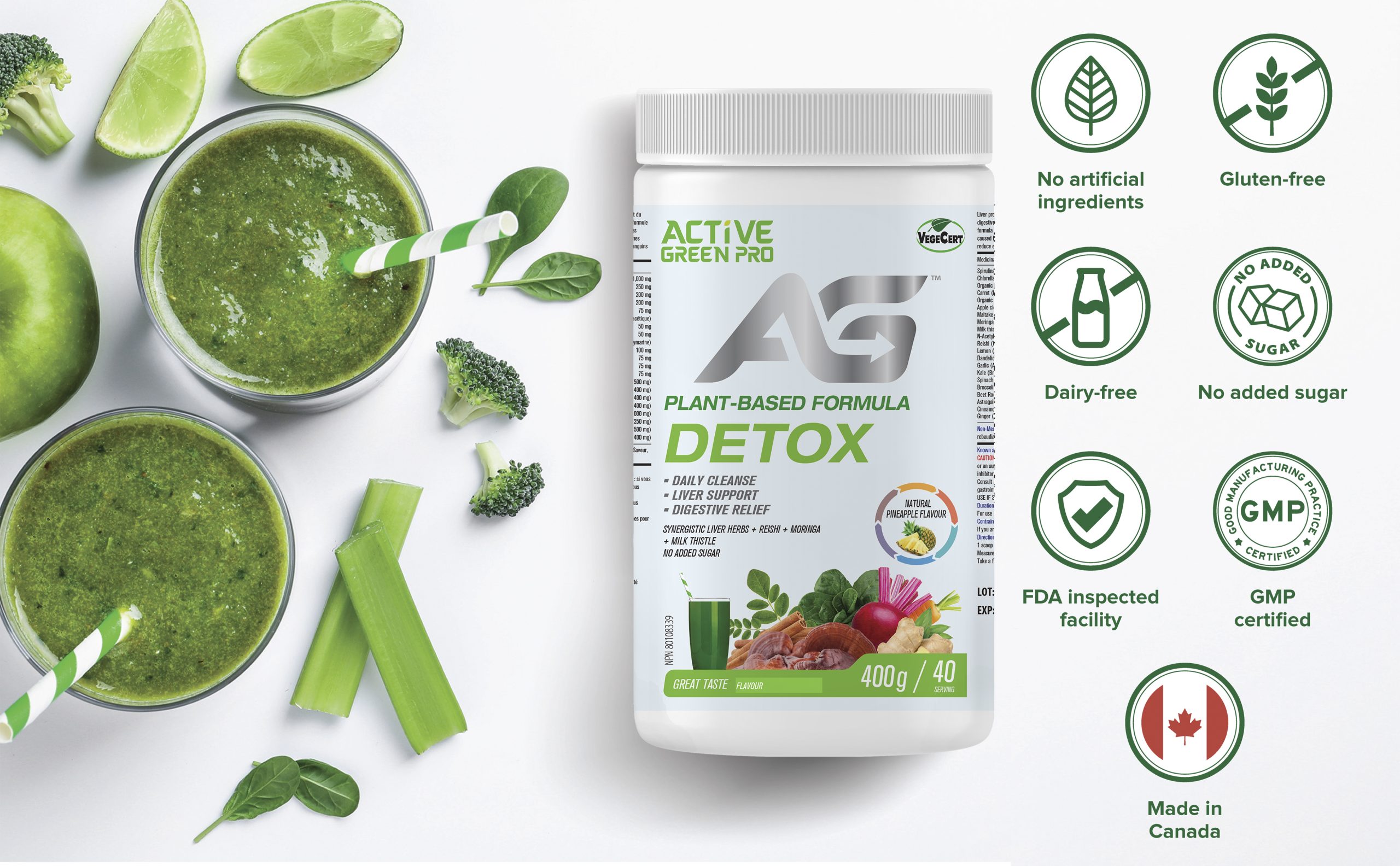 Reviews