Joints are the things that allow the bones of your skeleton to move. When your joints hurt, you are suffering from joint pain. In other words, you're feeling pain in the areas of your body where the bones meet. Joint pain usually means discomfort, aches, and soreness in any of the body's joints, and it isn't uncommon. While it doesn't usually need a hospital visit, joint pain supplements can help to ease your pain. Here's what you need to know.
What is Joint Pain?
Joint pain can happen because of an illness or injury, and also because of arthritis. Arthritis tends to be the most common cause of all, the thing that most people find makes their joints hurt, and there are two types, osteoarthritis, and rheumatoid arthritis.
Joint pain is a very common problem with many possible causes, but it's usually because of an injury or arthritis. In older people, joint pain that gets steadily worse often means you have osteoarthritis. The disease can affect just one of your joints or many of them.
Osteoarthritis is most common in adults aged more than 40. It affects your wrists, hands, hips, and knees most of all. The pain you feel in your joints is caused by the slow break-down of the cartilage in each joint, which acts as the shock absorber in a car to protect your joints against injuries.
Rheumatoid arthritis affects women more often than men. It makes the joints deform. It causes pain and inflammation. And fluid builds up in the joints when your immune system attacks the membranes lining the joints.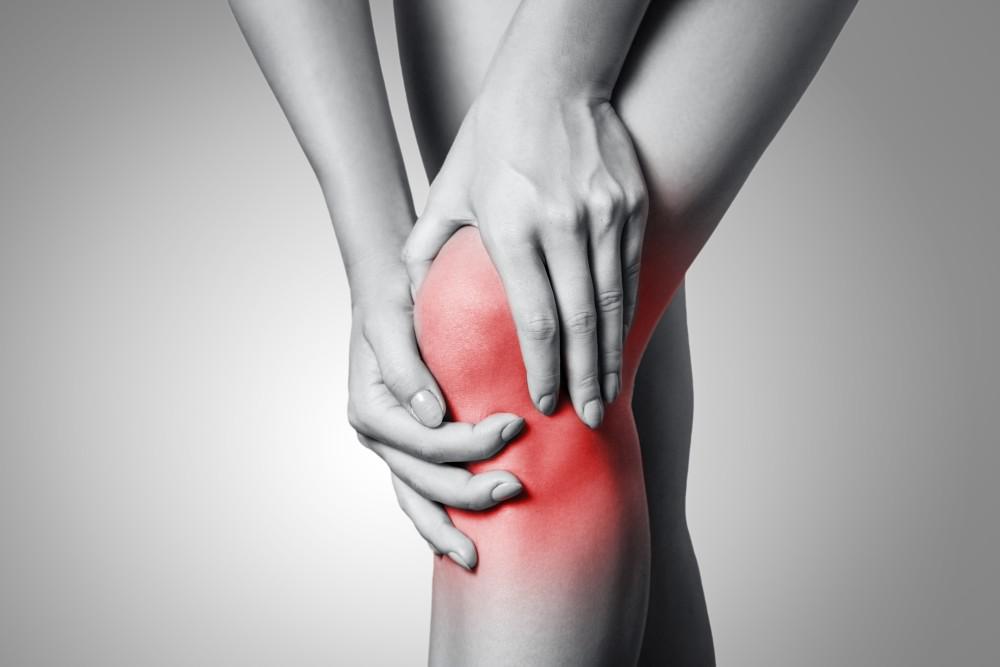 You may experience other causes of joint pain, including:
Injuries to the joints or nearby areas
Cancers
Tendinitis, where the tendons become inflamed
Using a joint too much so it gets damaged
Fibromyalgia, which results in chronic widespread pain
Bone and joint infections
Bursitis, where the cushions around the joints get inflamed
Lupus
Infectious diseases like mumps, influenza, and hepatitis
Chondromalacia of the patella, where the cartilage in the knee cap breaks down
Osteoporosis, where the bones become brittle with age
Sarcoidosis, which usually affects the lungs, skin, or lymph nodes, eyes, liver, heart, and brain
Rickets – where the bones are weak or soft
Some of the many causes of joint pain
Your knee joint is probably the most frequently damaged joint in your body. It is vulnerable because it takes the weight off your body. If you are overweight, the knees suffer badly. Knee pain is not always a joint problem. It can happen for all sorts of reasons.
Inflammation of the joint lining is one reason. It can happen when you injure the joint, and it suddenly becomes painful because the thin layer of tissue lining your joints and tendons gets inflamed without being hot. This is called traumatic synovitis. You can handle this kind of injury at home, with anti-inflammatory medicines like ibuprofen. It also helps to cool the joint with an ice pack and get plenty of rest.
Gout is another reason for joint pain. When the skin over your joint feels hot and looks red. And you get repeated attacks of pain, it's probably gout or pseudogout. They are both kinds of arthritis, usually affecting the joint of the big toe before moving on to other areas. You need a doctor's diagnosis to get the right treatment that stops future attacks, pain, and eventual disability. Pseudogout is much the same as gout, but it affects your knee joint first.
Cartilage damage to the back of the kneecap is another major cause of joint pain. It feels more painful when you walk uphill or downhill, you might be suffering from damaged knee cartilage or kneecap. This is called chondromalacia patellae and it is probably caused by using your knee too much or too violently. You won't get any redness or swelling, and you can treat yourself using anti-inflammatory medicines like ibuprofen, plus a nice, ice pack and lots of rest.
Sometimes you get bleeding into your joint space, usually because of an injury like a torn ligament or a fracture. This is called haemarthrosis, and it can happen when you take an anticoagulant like warfarin. Your knee might swell, or get warm, and it may be stiff or bruised as well. This is a job for A&E.
More reasons for joint pain? You could have a fracture, or suffer from reactive arthritis after an illness. You may have psoriatic arthritis if you suffer from psoriasis or Osgood-Schlatter's disease where you get swelling and tenderness in the bony area below your kneecap. It could be down to septic arthritis, hemophilia, an unusual and exotic infection you picked up abroad, even cancer, or crumbling of the bone because the blood supply isn't very good.
Viral infections can also that causes arthritis and joint pain includes viral hepatitis, an inflammation of the liver, or rubella, common in children. And if you are suffering from widespread joint pain it might be down to a serious auto-immune condition like lupus or scleroderma.
Rare causes for joint pain include arthritis called ankylosing spondylitis, juvenile arthritis, Behçet's syndrome, hypertrophic pulmonary osteoarthropathy, even super-rare sarcoidosis.
How do you know when to see a doctor?
When you're in pain but you don't know the cause, it's worrying. If you don't know why your joints are painful, it is important to find out. See your doctor if the area around your joint is swollen, red, tender, or warm. Also, contact your doctor if the pain you are experiencing lasts for more than three days. If you have a fever but you don't have the flu, it's also wise to see a doctor.
Some symptoms are more serious. If you suffer a serious injury you will obviously need medical help. The same goes if your joint is deformed, swells up suddenly, becomes impossible to move, or you have very bad pain in one or more joints.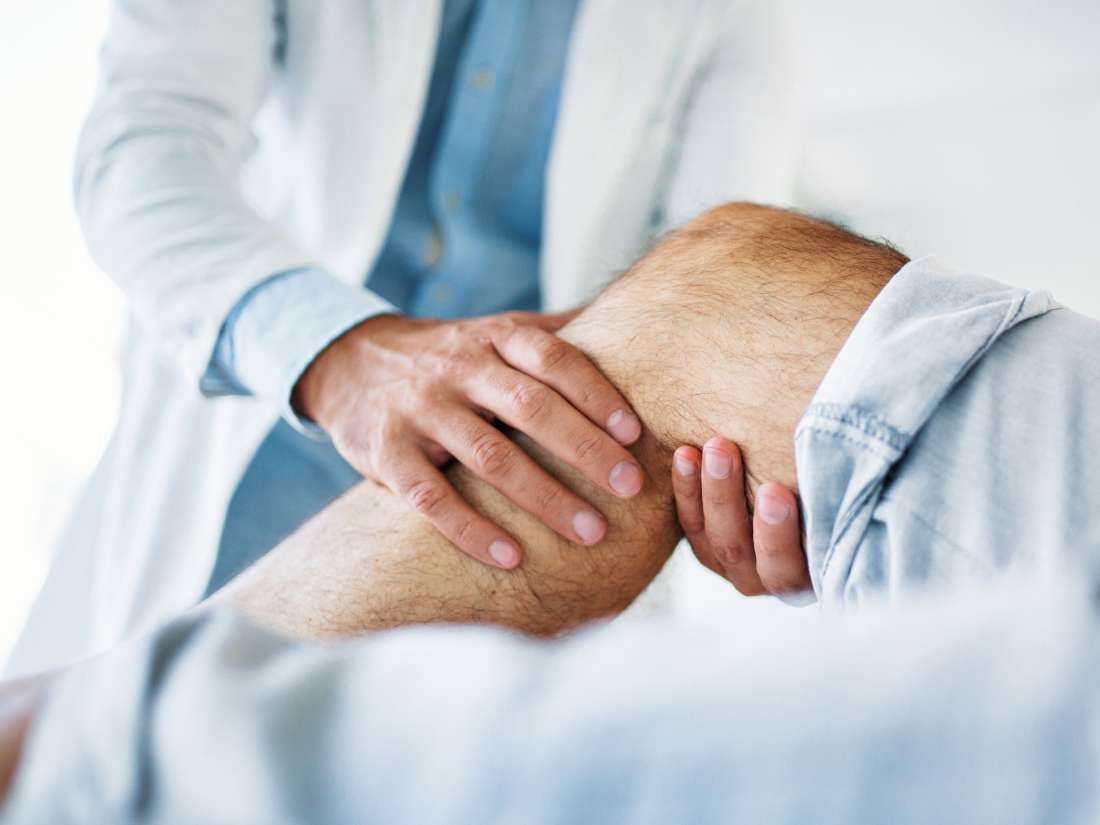 Supplements That Can Help Joint Pain
Various joint pain supplements can help ease joint pain, and many of them do an excellent job. But first, you need to find out the facts about your joint pain. Your doctor will examine you and ask questions about the pain, the type of pain it is, how it feels, and how bad it. That helps the doctor narrow down the cause. Once you know the cause, your doctor can recommend the right kind of treatment.
X-rays help to diagnose arthritis-related joint pain. But your doctor might also order blood tests to check for autoimmune disorders, where your own immune system starts to attack your body. A sedimentation rate test is another useful way for a medical professional to measure inflammation levels. Plus, a complete blood count is also very useful when trying to find out the cause of your joint pain.
What about home treatments for joint pain?
Home treatment is fine for most cases of osteoarthritis and rheumatoid arthritis. Only very severe cases need some kind of hospital treatment. Luckily there are plenty of ways to manage this type of pain in your own home. Today's topical pain relievers, those you rub onto the skin, and modern non-steroid anti-inflammatory medicines are very good at cutting down the pain and swelling.
How regular exercise and a sensible bodyweight helps?
It's always a good idea to be as physically active as possible since exercise is an excellent medicine for a vast range of conditions including joint pain. It's probably best to focus on moderate exercise. When you warm up and stretch properly before exercise, and cool down afterward, you keep a good range of motion in your joints. You might want to see a professional physiotherapist or ask your doctor to help you find the right exercises to do. You need exercises that won't make your condition worse but help to ease it over time.
Being overweight makes joint pain and joint problems worse
Your skeleton is designed to carry a certain amount of weight. Your joints are also designed to carry a certain level of weight. Being overweight can put a lot of extra strain on the body's joints, causing pain, swelling, and stiffness. When you are the right body weight for your height, it's easier to maintain healthy joints.
Joint pain from other causes than arthritis
If your joint pain has another source that isn't arthritis, non-prescription, you might find today's anti-inflammatory drugs very useful. Your doctor will prescribe the right ones, or advise you what to buy over the counter at your pharmacy.
Simple pleasures like massages, hot baths, good sleep, and plenty of stretching often help ease joint pain. There's a balance between using the joint to keep it supple and working, and resting it so it doesn't suffer more damage.
A clever brace attached to the joint can help to stop you from making the painful repeated motions that result in sore joints. As we've mentioned, physiotherapy and various types of exercise can also help relieve joint pain. And some lifestyle changes can eliminate joint pain. If your joints hurt because of cold weather, for example, you can move somewhere warmer. Or you could put yourself on a special anti-inflammatory diet, rich in omega-3 fatty acids, to ease your joints as well as improve your overall health.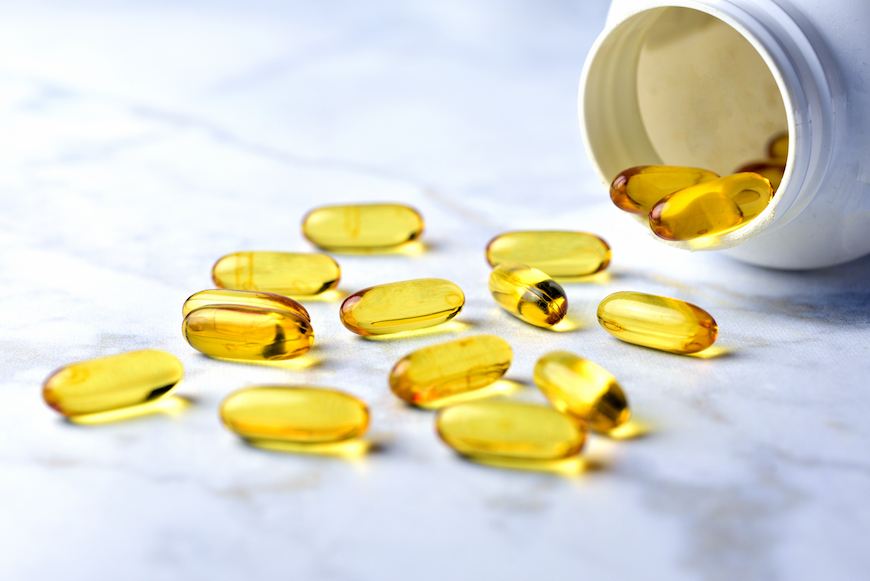 Innovative new treatments for joint pain
 As far as supplements go, there are some innovative ideas in the pipeline at the moment. (Source: https://www.express.co.uk/life-style/health/1326145/best-supplements-joint-pain-arthritis-rose-hip-galactolipids-relieve-pain) One involves rose hips, the seeds of the rose plant. The UK's National Institute for Health and Care Excellence advises against over-the-counter painkillers like paracetamol and ibuprofen. But rosehip supplements are proving very interesting.
Rosehip supplement is made from the powdered seeds and shells of the Rosa canina rose plant. The science says it can help reduce the pain and stiffness and other symptoms of knee and hip osteoarthritis. The US National Library of Medicine National Institutes of Health has also published a study about rose hips and how the galactolipids they contain may help with cartilage health. Their seeds' effectiveness could be down to the anti-inflammatory properties of the RHP they contain. The studies are continuing, and it'll be very interesting to see whether the ingredients in rose hips are eventually proved to help ease joint pain safely and well.
How about prescription drugs for painful joints?
Many modern medicines can help ease arthritis joint pain. For some people they actually work better than prescription drugs, giving people the relief that drugs can't. But it's important to always discuss any supplements with your doctor before taking them. This is because drug interactions, allergy issues, and side effects are always a risk.
Now you know all about joint pain, what causes it, and what you can do about it. Let's move on to the many proven supplements that we know can help ease joint pain. You can try any of these, experiment with them perfectly safely, and see what impact they have on your pain.
Supplements and Medications To Help Joint Pain
Everybody's pain is different, and we all feel pain in our own unique way. Some people can bear a lot more pain than others, and it affects our lives in very different ways. Here are the details of a collection of exciting supplements and medicines designed to help ease joint pain. It matters a lot because painful joins can keep you awake at night. They can make your days difficult and spoil your mood. Joint pain can make you feel miserable, and it can affect your life negatively in so many ways.
Being free from pain, on the other hand, leaves you feeling brighter and happier. You sleep better, you can enjoy the pleasures of life again without constant, nagging pain. Here are some ideas for great medications and joint pain supplements.
Glucosamine – At the heart of effective joint pain supplements
If you're looking for a supplement to ease joint pain, glucosamine might be worth a try. It is known to relieve mild to moderate osteoarthritis of the knee and may also work well for other joints. It's a natural body chemical we all have inside us, but it is also available as a supplement. It comes in three common types. (source: https://www.swansonvitamins.com/blog/amy/glucosamine-overview-the-best-types-and-forms-for-joint-health )
Glucosamine sulfate
Glucosamine hydrochloride (HCL)
N-acetyl-glucosamine (NAG)
Glucosamine sulfate is the type professionals use for clinical research, the naturally occurring form found in the human body.
Glucosamine sulfate is a combination of glucosamine and sulfur. This is the kind most researchers focus on, and it is particularly good for knee joints. Most of the research shows glucosamine sulfate supplements support good joint health. It might also slow down the natural breakdown of the cushions that protect your joints as time passes. Glucosamine sulfate almost always comes from shellfish like shrimp and crab. If you have a shellfish allergy, choose a glucosamine supplement without shellfish.
Glucosamine hydrochloride is glucosamine bound together with chloride molecules. It doesn't come from shellfish, but if you're allergic to shellfish it's always sensible to double-check the packaging. Most of the research into the effects of glucosamine use glucosamine sulfate, there is some research to say glucosamine hydrochloride is just as good for joint health, perfect for vegetarians and vegans.
N-acetyl-glucosamine, also called NAG, is made from glucosamine and acetic acid. Acetic acid is a bigger, more complex molecule than sulfur or chloride. People take this kind of glucosamine to support healthy joints, but it's also used as an anti-aging ingredient for skincare products, and might even be useful for good digestive health.
The natural glucosamine inside your body helps keep your cartilage, the tissue that protects bones at your joints, healthy. As we age we have less natural glucosamine in our bodies, which means the joints steadily break down. Glucosamine sulfate supplements help stop this, even though scientists are not 100% sure how it works.
Glucosamine has also been tested for use on rheumatoid arthritis. It has been used to help treat inflammatory bowel disease and asthma. And it has been used for sporting injuries and temporomandibular joint problems. It is even a popular supplement for lower back pain.
For joint pain from osteoarthritis, people usually take around 500 milligrams of glucosamine sulfate, three times a day, usually with meals. There isn't a natural source of glucosamine sulfate in food, so supplements are the only choice.
Glucosamine is a safe supplement with mild side effects if any. High doses are not a good idea and can leave you with a stomach upset, heartburn, tiredness, and headaches. It's important to avoid this supplement if you are allergic to shellfish, suffer from diabetes or kidney disease, heart disease, have a bleeding disorder, or suffer from high blood pressure. And remember, glucosamine isn't recommended for children, pregnant women, or breastfeeding women, simply because there's no evidence it's safe for these people.
We at Family Care Nutrition sell four different popular glucosamine supplements:
Chondroitin joint pain supplements – Proven to ease the pain of osteoarthritis
Chondroitin sulfate is found naturally in the cartilage surrounding your joints. Chondroitin is often used in combination with manganese ascorbate, hyaluronic acid, collagen peptides, even glucosamine. You can take it orally, apply it to your skin, or have it injected.
Osteoarthritis causes the cartilage in your joints to break down. It soon becomes very painful and makes life difficult because your movements are restricted by the pain. Chondroitin sulfate is one of the ingredients in cartilage. As such it is thought to slow down the breakdown. The supplement helps to reduce your pain, and can also restore some function for some people when taken for six months or more. The worse your pain, the better it tends to work. And when you choose a pharmaceutical-grade supplement, you get the very best results. Don't just buy any old supplement, make sure you invest in the best quality, properly tested joint pain supplements.
Other research shows that taking chondroitin sulfate for two years might slow down the progress of osteoarthritis (source: https://www.webmd.com/vitamins/ai/ingredientmono-744/chondroitin-sulfat ). And some studies have found that combining chondroitin sulfate with glucosamine helps reduce the symptoms of the disease.
Taken by mouth, chondroitin sulfate is safe. It has been taken this way for at least six years with no problems. Some people experience mild stomach pain, nausea, bloating, diarrhea, constipation, headache, swollen eyelids, leg swelling, hair loss, skin rash, or an irregular heartbeat. If you are pregnant or breastfeeding it's best to avoid the supplement, simply because there isn't enough reliable information to prove it's safe for people like you.
There are hints that chondroitin may help prostate cancer spread or re-occur. But there are no danger signs with chondroitin sulfate supplements. Until the picture is clear, it's probably best to avoid the supplement if you have prostate cancer.
We sell various joint pain supplements containing chondroitin:
Glucosamine & Chondroitin Sulfate
Two types of shark cartilage supplements
Joint-Less-Pain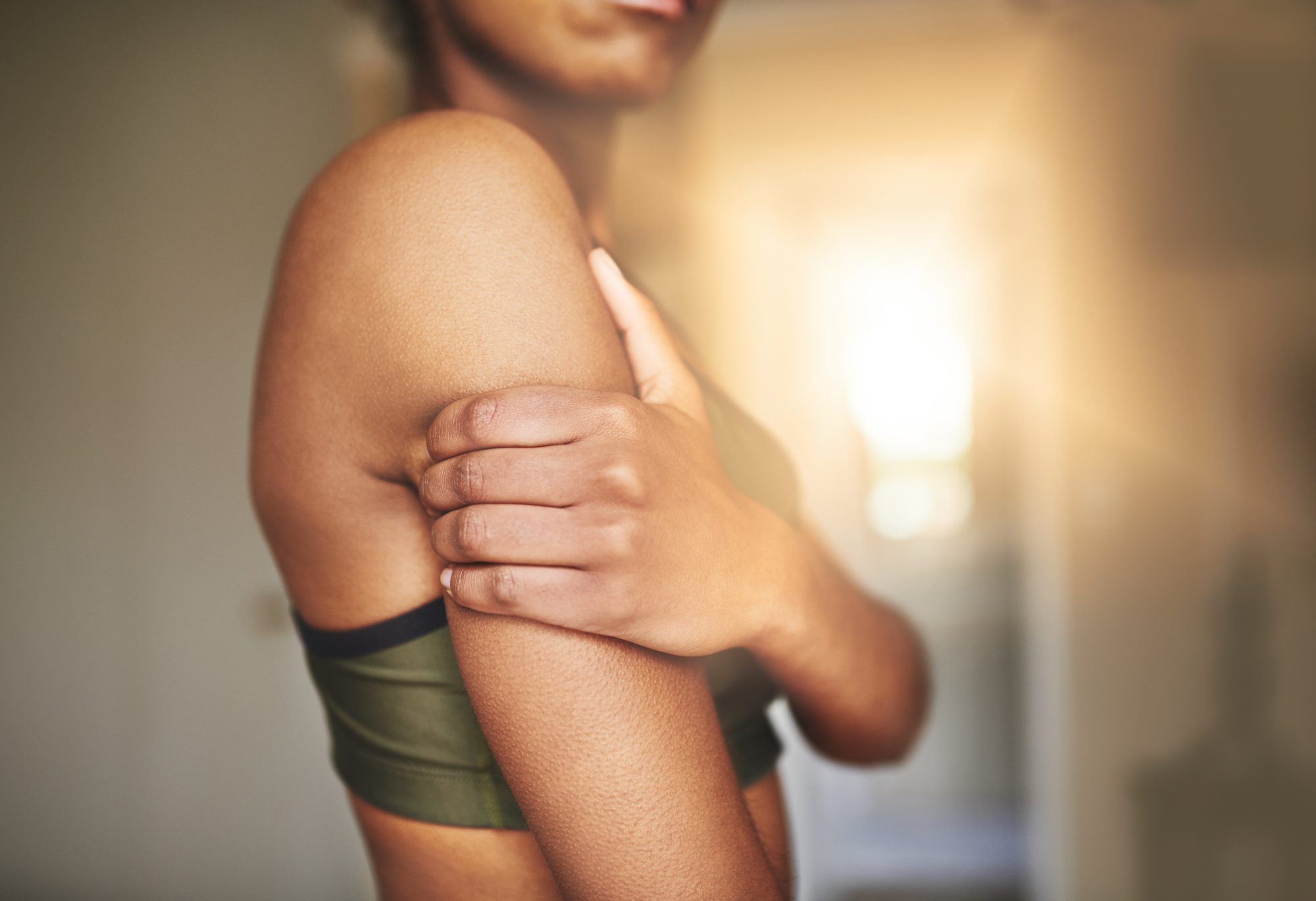 SAMe – A popular joint pain supplement
SAMe is another natural substance found in the body. It is involved in the formation, activation, and breakdown of various chemicals in the body, for example, hormones and proteins. It has been used as a supplement since 1985, first in Spain then spreading to other countries, so there's plenty of proof it works and is safe.
SAMe is taken by mouth for an enormous collection of relevant conditions including fibromyalgia, osteoarthritis, bursitis, and tendonitis, all of which can cause joint pain. It is also used intravenously, injected into the veins, to treat osteoarthritis, fibromyalgia. It's also used to treat many more different conditions that are not related to joint pain.
Your body uses SAMe to make natural chemicals that act to soothe the pain. If your body doesn't naturally make enough of it, an SMAe supplement can provide what you need. It seems to work as well as aspirin and similar painkillers to ease the pain of osteoarthritis, but it can also take longer to start working.
Joint pain supplements containing SAMe can sometimes cause gas, vomiting, diarrhea, constipation, headaches, insomnia, anorexia, sweating, dizziness, and nervousness-at high doses. It can also cause anxiety in some depressed people.
As with all supplements, it is wise to check carefully that they are right for you. It is also wise to consult your doctor before taking any kind of supplement. And it is vital to always read the instructions very carefully, so you know the right dosage to take.
We sell two different supplements containing SAMe:
Turmeric – An ancient remedy, widely used as a joint pain supplement
Turmeric is a popular spice harvested from the turmeric plant. The flavor is bitter and warm, and the root of the plant is the part used to make medicines. Turmeric is widely used to treat pain and inflammation, including osteoarthritis. It's also used for a huge range of other conditions, although there's little or no evidence it works for most of them.
Turmeric contains the chemical curcumin, which is well known for decreasing swelling. This is why it's used to treat such a wide collection of conditions involving inflammation. Some research shows turmeric extracts, either alone or blended with other herbal ingredients, can reduce the pain of osteoarthritis in the knee. It can also sometimes improve the function of the knee itself. And it has been proved to work as well as ibuprofen for reducing osteoarthritis pain.
Taken by mouth in the short term, turmeric is safe. It doesn't usually cause any side effects. Some people get mild side effects like an upset stomach, nausea, dizziness, or diarrhea, but that only happens when they take very high doses.
You should avoid turmeric joint pain supplements in medical quantities if you're pregnant or breastfeeding, because it may cause a menstrual period to happen or stimulate your uterus. It's also wise to avoid turmeric supplements if you have gallbladder problems or issues with blood clotting, diabetes, gastroesophageal reflux disease, or any type of hormone-sensitive condition like breast cancer, uterine cancer, or ovarian cancer. This is because the curcumin that turmeric contains might act like estrogen and make the problem worse.
It is also a good idea to avoid turmeric if you're a man trying to have a baby with his partner. This is because it can lower the testosterone levels in the male body and also affect sperm. If you are iron deficient, you should avoid it. And if you are going to have surgery, stop taking turmeric, because it can make you bleed more than usual afterward. Stop taking your turmeric supplement at least two weeks before your operation to be on the safe side.
Boswellia – Also called Indian Frankincense
Boswellia is a herbal extract from the Boswellia serrata tree. The resin has been used for thousands of years in Asia and Africa to treat chronic inflammation and more. It is available as a cream, pill, or resin.
Research has revealed Boswellia can reduce inflammation if you suffer from osteoarthritis and rheumatoid arthritis. It is a powerful anti-inflammatory and an effective painkiller that may stop you from losing cartilage. The only issue is, Boswellia might interact with some anti-inflammatory drugs to make them work less well. If you are taking anti-inflammatory medicines already, ask your doctor before taking Boswellia.
Science says boswellic acid can prevent the formation of molecules called leukotrienes. These are thought to cause inflammation as well as asthma symptoms. The resin contains four different acids that make it anti-inflammatory, and many people find it highly effective.
Studies have shown the plant supplement is great at treating the pain of osteoarthritis, and the inflammation you get from the condition. One study of people with chronic knee pain was particularly impressive (Source:  https://www.healthline.com/health/boswellia#side-effects ), with all 30 people who took part in experiencing less pain and better knee mobility. There have been more studies since then with the same results, so the news is looking good for Boswellia.
Using Boswellia for rheumatoid arthritis reduces joint swelling. It might also interfere with the autoimmune system, making it an even more effective treatment for the disease. On the downside, it can stimulate the blood flow in the uterus and pelvis, cause nausea, acid reflux, diarrhea, and skin rashes.
Avocado-soybean unsaponifiable – Also called ASU
Avocado soybean unsaponifiables are natural vegetable extracts made from avocado and soybean oil. They can help ease some of the symptoms of osteoarthritis. They might also slow down the disease's progress, which is always a good thing. It gives you more time pain-free.
ASU supplements are available over the counter to take by mouth. It contains one-third avocado and two-thirds soybean unsaponifiables. While experts aren't sure which of the ingredients is the active one, it is clear the supplement reduces cartilage breakdown. It can also help cartilage repair itself. It reduces inflammation too, especially the inflammatory cells and proteins that make osteoarthritis so painful. Sadly you can't simply eat lots of avocado and soy, you need the supplement!
There are plenty of research studies to talk about. The results have generally been good, proving ASU improves the symptoms without bad side effects or safety problems. One six-month study (source: https://www.verywellhealth.com/avocado-soybean-unsaponifiables-for-osteoarthritis-2551995 ) tested ASU on women with temporomandibular joint osteoarthritis. They suffered from a lot less pain, and they needed to use less pain medicine than people who didn't take ASU. Another piece of research shows this supplement is most effective when taken during the early stages of osteoarthritis.
ASU supplements come as gels or tablets, and both should be taken with food and water. It can be taken with other osteoarthritis medicines and is effectively combined with glucosamine and chondroitin. It can take as long as eight weeks for you to notice the improvement in your symptoms, and the effect can last as long as 8 weeks after you stop taking ASU.
Some people do have side effects, including upset stomach, nausea, vomiting, headaches, and migraines. If you are allergic to avocado or soya, you should avoid ASU. And ASU is not recommended for people with liver or kidney conditions, children, or pregnant women.
No more joint pain misery
Joint pain can make your life a misery. But when you get good medical advice, take the right medicines, and use the right joint pain supplements, the difference can be dramatic. Can we help you with a great range of proven joint pain supplements? Below we have mentioned some of the most effective joint pain supplements to help you –